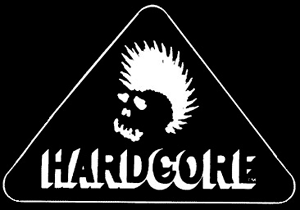 Skull Skates is a Vancouver, BC, Canada board and clothing shop. Considered the alternative to mainstream boards, they maintain a small specialty operation.
Tim Ladner is Skull Skate's newest rider on the skimboard program. Skull is releasing three new signature board shapes this summer so check them out. Skull Skates began in April of 1978 in Regina, Saskatchewan, Canada.
To this day, it is one of the few logos with a built in knowledge detector… by just saying "Skates", you are revealing apprentice status. The term "Skull Skates" indicates an intermediate level of understanding, while to say, "Skull" shows an accumulation of monk level dedication and any reference to "G.N.C." or "Great North Country" terminology would mean the same attainment of wisdom as of Buddha.

During the California years Skull Skates had associated itself with some of the following skaters and groups: Steve Olson, David Hackett, Christian Hosoi, Mondo, The Godoy Brothers, Tod Swank, Duane Peters, Jonny Ray, Skatemaster Tate, Gang Green, The Vandals, Social Distortion, and the Red Hot Chili Peppers to name a few. At one point, the "Hosoi Hammerhead" skate deck was available in three sizes and about twenty different fluorescent and pastel color combinations. "Yeah Holmes"…
Back in Vancouver Skull Skates has quietly continued along a wayward path producing a large variety of products in small quantities. The brand line currently includes skate decks, wheels, skimboards, BMX frames, guys clothing, girls clothing, caps toques, bags, patches, stickers and other such useless consumer goods.
REGULAR UNDERGROUND CARRIES SKULL SKATES SKATEBOARDS, SKIMBOARDS, CLOTHING, HATS, PATCHES AND STICKERS.  OBEY YOUR SKATE.
Watch it to see our advertisement, on TV!


Forged by Hellfires, Absolute Underground has been supporting the underground music scene since 2004. The Absolute Underground team has been out there covering events and interviewing local and touring punk, hardcore & metal bands, new album releases, artists & art shows, skateboard events, horror movies, burlesque shows, DVD reviews, zombie walks, tattoo artists & shops, comics & music festivals.
Absolute Underground Magazine continues to be published bi-monthly, six times per year and distributes 10,000 FREE magazines in Victoria & Vancouver Island, Vancouver, Calgary, Edmonton, Toronto, Seattle, and other parts of Canada and United States.
Magazines are distributed in record stores, skate shops, tattoo studios, hair salons, head shops, comic book stores, video outlets, clothing stores, bars, book stores, surf shops, colleges, universities, restaurants, coffee shops and more.
Last months Episode that aired for the 1st time on Shaw TV Channel 4
Check if its on tonight and set your PVR